Registrations Now Open
Open Registration Form
NOTE: School Team registration are to be completed by the School.
Intermediate Hockey 2020 (Revised Season)
Intermediate Schools Meeting: Wednesday 17th June, 7.30pm @ GHC
Team Registrations Due:
19th June if wishing to participate in Term 2
1st July if only participating in Term 3
Umpire Workshop: Tuesday 16 June, 6.30pm @ GHC
Coaching: 30 minutes of on-turf coach development with your team. This will be provided by WHA to all coaches entered in the optional 2 weeks in Term 2. Followed by 30 minutes of games.
Open Registration Page
Season Dates:
Term 2: Two optional weeks (Friday 26th June and Friday 3rd July). 30 minutes of training sessions with your team. This will be run by WHA to all teams entered in these optional 2 weeks in Term 2. Followed by 30 minutes of games.
Term 3: Friday 24th July – 25th September  (Term 3, 10 weeks)
No play: 10th and 17th July (last two weekends of school holidays)
NOTE: If you have already entered teams, you will need to re-enter based on season changes.
Rules:

2020 Half field rules – Intermediate with keeper

2020 Half field rules – Intermediate without keeper

2020 JD Competition Rules
Fees:
Intermediate team fees: $695
Intermediate Format:
WHA and the Junior Division have made the decision to play all intermediate hockey as half field games. There will be two modules run this season;
6 aside + Keeper (aimed at schools top teams)
6 aside no Keeper
Within these modules there will be grading and then teams will be grouped for competition. For more information please attend the schools meeting.
The purpose of the change to half field is to increase the development of all players involved in the game. The advantages of this include:
Each player gets more touches on the ball
More touches on the ball equates to more hockey
Players cannot hide
Six-aside is more fun!
Promotes higher game speed
More individual skill focused (promotes skill development ahead of game knowledge which is better taught at the U15/U18 level)
Note: All grades are mixed teams
They won't learn how to play half field: We are focused on player development. Smaller teams means increased involvement for every players in the game. The same tactics and skills used in 6 aside are also used in 11 aside.
If you would like to know more or have any questions or concerns, please attend our schools meeting.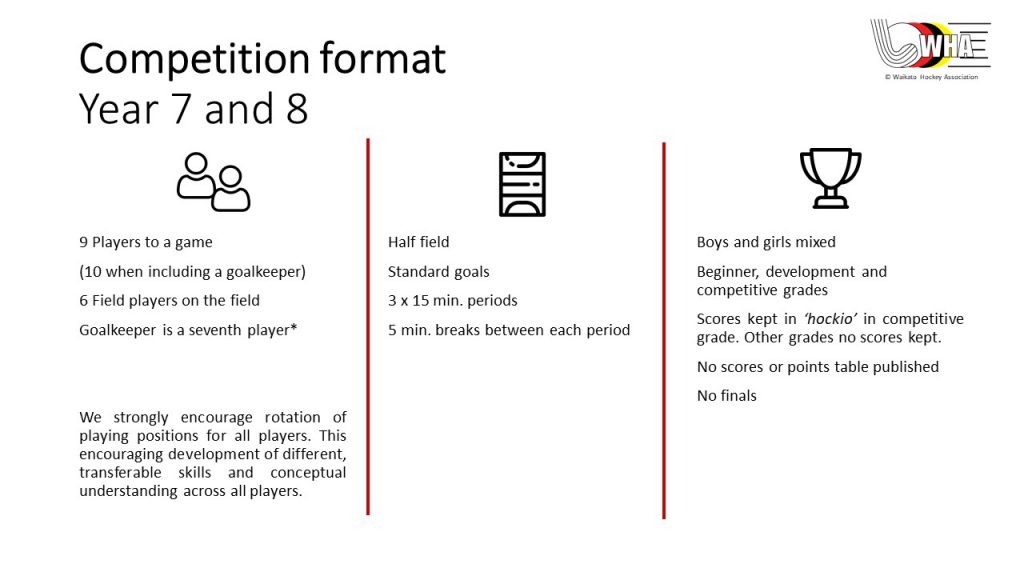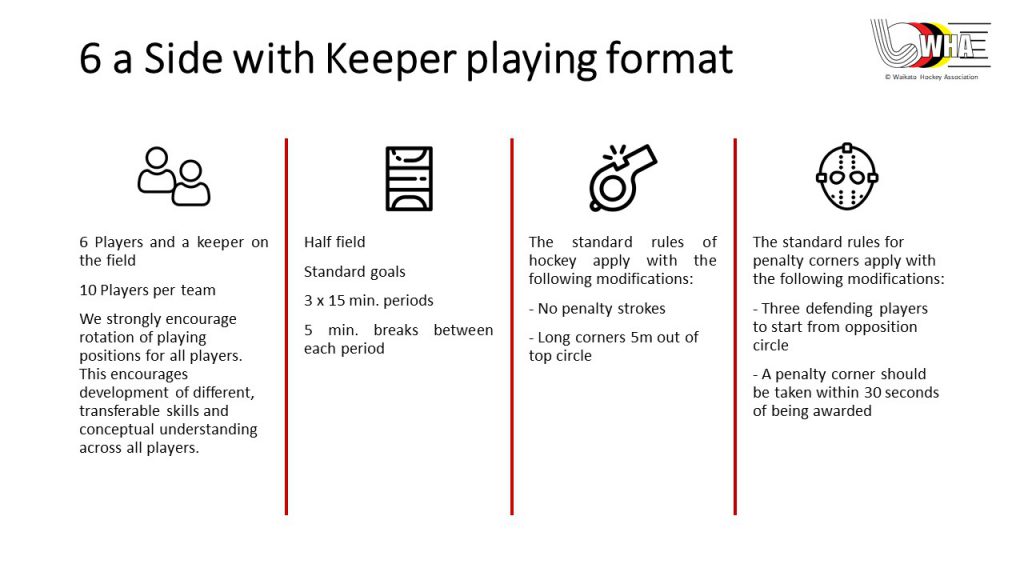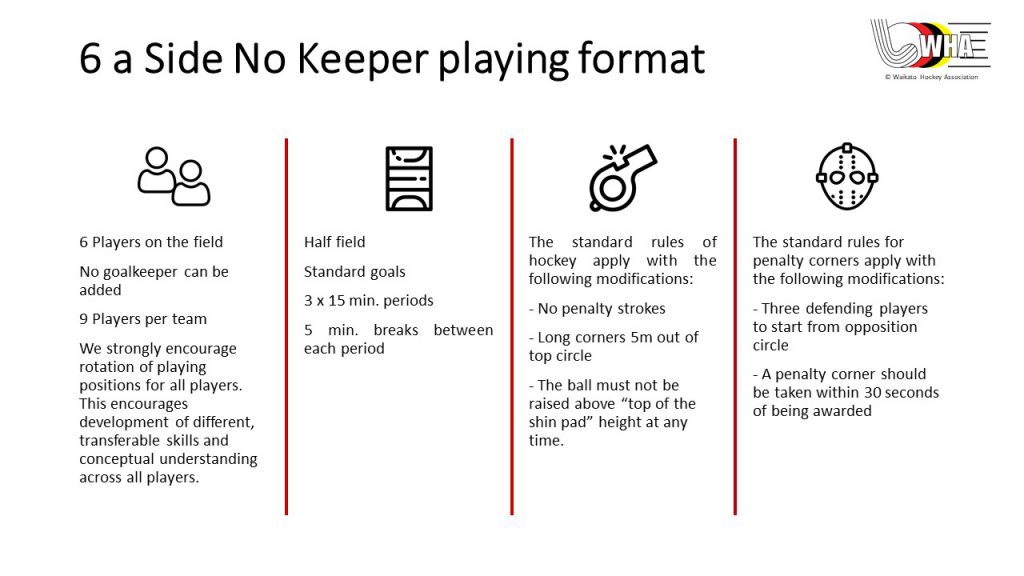 ​​​​​​​Parking
Please remember to follow all Parking instructions at ALL sites. Running late, No parks left DOES NOT mean you can park in restricted areas. Allow extra time in case you need to park further away and walk 2 min to the ground!