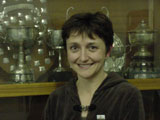 Sue Finlayson
Sue began her service to the Te Awamutu club and the Waikato in 1991.The natural enthusiasm and leadership abilities that she possessed as a player were soon evident within various administrative roles of the Club that she filled, and those same qualities she brought to her roles within the Senior Management Board.
Her strong work ethic and devotion always ensured that any task asked of her was always completed effectively and impeccably.
​​​​​​​Sue still continues her Club Treasurer role and it is her allegiance and dedication to hockey over this time that has contributed to the success of the Te Awamutu club.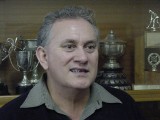 Ron Flood
For years Ron has been an active figure on the Waikato hockey scene. Initially it was as a player but later as a coach as his sons Paul and Mark successfully expanded the family involvement.
What a really distinguished Ron's contribution has been his long standing commitment to umpiring and umpire development. While so many of his playing contemporaries now have minimal hockey involvement Ron has maintained his contribution.
​​​​​​​His willingness to umpire premier games over so many years has been an immense contribution to our hockey. Today that contribution continues through both his regular umpiring and the time given to appointments and umpire administration.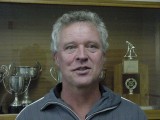 Hans Guersen
Since his arrival to teach in Hamilton, over 10 years ago, Hans has had an active role in promoting, administering and coaching school age players at mini, primary and secondary levels.
Amongst the diverse tasks undertaken Hans has chaired JMB Board, completed talent identification assignments for NZHF, successfully coached at all levels (including premier Varsity women in 2005 and guided us to a National U15 girls title).
​​​​​​​Most significantly Hans is a dedicated and passionate coach whose hockey knowledge and teaching skill continue to make invaluable contributions to teams and individuals.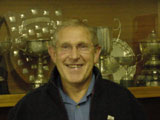 Graeme Haste
Graeme has been a part of Waikato Hockey since he migrated from Canterbury over 30 years ago. Following a successful playing career with the red and blacks he played for Waikato (alongside youthful Jim Connolly, John Parker etc) before beginning his tenure as Waikato Hatch Cup coach.On about 1987 the Haste Hatch dynasty began and over the next 15 years scores of Waikato children received the best possible introduction to hockey generally and rep hockey in particular.
While this award recognises Graeme's contribution it is important to include Mary for they were a partnership in every teams fundraising, tournament preparation and tournament performance. (The boys David and Ian contributing on and off the field as well).
​​​​​​​The Haste teams were well prepared, well coached and successful. Some of Waikato's best players went to a Hatch tournament with Graeme and Marg.As well as Hatch coaching Graeme has contributed to hockey administration at a range of levels – Suburbs club, JMB, NZ Youth Council, NZ Masters council, NZ Masters (playing, selecting and coaching) Each of them done with considered preparation, thoughtful input and based on practical experience.
Graeme, Waikato Hockey, both the players and the association is richer for the huge, diverse and invaluable contribution you have given during the past 3 decades.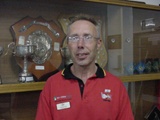 Alastair Kerr
Over the last 10 years Alistair has been involved any many areas of Waikato Hockey including Mini, Hillcrest Hockey Club, coaching and Umpiring.He is a bit support to Mini setting up the fields each week and running the competition on Saturday mornings. He attends mini meeting regularly and valuable input. The Waikato Umpires Committee is pleased to support the 10 year service award to Alastair Kerr.
Alastair has been responsible for the training and mentoring of all Mini and Intermediate Umpires as well as Coaches. This involves his attendance at Mini and Intermediate games on Friday nights and Saturday mornings. He has been carrying out this work since arriving in Hamilton in 1996.
Apart from his huge involvement at this level Alastair also provides courses for Secondary School Umpires. He provides support to our Junior Rep. umpires prior to tournaments and runs special coaching sessions for them.Alastair has written a manual for 8 aside umpiring which all our mini umpires receive.
He has also been involved with the setting up, editing, proof reading and printing of the Club Umpire Manual and is currently reviewing the Secondary manual.He umpires Secondary games on Wednesday and Thursday evenings and Senior Reserve level on weekends as well as playing in the Senior 3rd Grade competition.
He was a Hockey NZ Umpire's Manager at the 2005 Collier Cup Tournament and helped on the Technical Bench at NHL Tournaments. He regularly assists in holiday skill sessions run by the RDM.
​​​​​​​Alastair is Vice Chairman of the Waikato Umpires Committee and his advice is always well received. The success of our Junior Umpire Development along with the valuable assistance of Colin Watson is a direct result of his huge involvement.Alistair is an important part of the primary school organizing. He attends all the mini meetings and assists wife Sharyn on Saturdays with the total running of the primary school competition.
Alaistair's family are now all involved in Waikato Hockey in Administration, Umpiring and playing.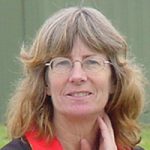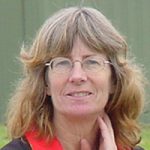 Sharyn Kerr
Over the last 10 years Sharyn has been an integral part of Primary School Hockey in the Waikato.Her service started in 1998 when she managed her son's representative team. Little did she realize that Hockey would become such a large part of her life and how much Waikato Hockey would benefit from her and her families contribution of time, effort and expertise.Sharyn has served time on both Mini and JMB Boards. On JMB she has held positions of Draw Convener and Secretary and is currently Chairperson of Mini. At one stage she coached a Glenview Primary School team along with Annette Nichol.Sharyn has been a godsend with her assistance at organizing events and tournaments. She is innovative and organized. So much so, she even turns up in the early mornings with fresh scones and baking for the umpires. Sharyn is so committed to volunteering she is currently undertaking a Wintec course on Sports Management. We value Sharyn's input and friendship and hope it continues for many years to come.
In 2008 she was again elected unopposed to the Chair of Mini Hockey overseeing the interests of 1,500 children.Sharyn's family are now all involved in Waikato Hockey in Administration, Umpiring and playing."Ka takaro tahi te whanau, ka noho tahi"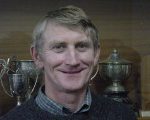 Rod Laurence
Sports would founder without the tireless dedication and passion of some key contributors. For Waikato the Laurence family have been influential and active in our hockey for several decades.As the junior member Rod has managed to sustain his playing but has added to it a legacy of dedicated leadership and support for the University Club and the Waikato Hockey Association.
That generous time commitment has been integrated to the growth of the University Club both in its performance and stature. Achievements which have been acknowledged even in the wider sporting sphere.His playing at Club and Masters levels continue along with his huge contribution to the University Club of which he is a Life Member.
​​​​​​​To these he has in recent years added a Waikato Hockey Charitable Trust administration role and filled a niche in the hockey equipment market.
Rod has a family history in hockey. His oldest brother, Phil played for NZ Universities in the 1970's, whilst another brother, Trevor played for New Zealand in the 1980's.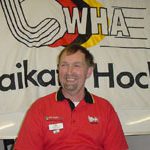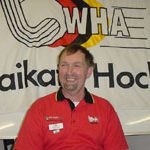 Phil Limmer
Phil is one of the quiet achievers of the Waikato Hockey Association. Whether it be as a club organizer, team player, senior umpire or Senior Management Board administrator, Phil has been a fantastic volunteer for our hockey. His cheerful disposition seems to have integral to Old Boys Club organization and onfield appearances. With Waikato Hockey being so dependent on volunteers, Phil has so often stepped in to help. This has included being a delegate, umpiring at all levels and at all times, supported his boys hockey. He has been an invaluable worker for Masters hockey and the WHA when faced with staging major tournaments and events.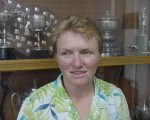 Jo Luckin
From the time Jo (& Graeme) Luckin arrived in Hamilton, Jo has been a volunteer in a range of roles.
Besides supporting her family Jo has worked for the Fraser Tech Club and Waikato Hockey (JMB and SMB) providing invaluable help at function, tournaments and significant hockey events, and Committee work.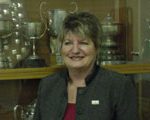 Judy Lucking
Judy started her service to Waikato Hockey 14 years ago as coordinator / treasurer of mini hockey and coach at Pukete School. A few years later she moved to JMB as treasurer and manager of several rep teams.
In 1997 she offered her service to the Umpires committee and spent 7 years looking after their books moving to SMB in 2005 where she is currently the Rep Convenor.
Judy is a hockey stalwart who has contributed in so many areas of hockey she has helped shape Waikato Hockey into what it is today.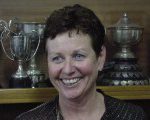 Sue McLeish
Sue will need three 10 year awards to cover the years she has contributed to Waikato Hockey. Sue's hockey prowess saw her playing Club hockey, provincial, national and international fixtures through to Olympic representation and NZ Vice-captaincy.As her playing involvement declined Sue has used her knowledge, talents, and skills to firstly manage, then coach teams from mini, primary, secondary, Club and NHL.In recent years she has again been involved at a National level and is currently a Black Sticks selector and assistant Coach.Besides her voluntary contributions to our players and coaches, Sue has coached/mentored across New Zealand hundreds of volunteers from other sporting codes for Sports Trusts and Coaching New Zealand.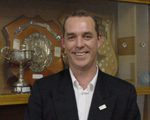 Greg Middleton
Greg has been involved with the Varsity club for 17 years as a player and a coach for 13 years. He has held the positions of Club President, Men's Club Captain, Treasurer and Committee Member. To recognize this long service he was awarded a prestigious University Blues AwardService to Sport in 2006 and a Life Membership of Waikato University Club in 2007.
In addition to his service to his club, he has coached HGHS for 4 years and managed the Waikato Men to National Tournament in 2006.Greg has also served on the SMB Board and WHA Board.
He represented Varsity club on the SMB Board for several years and was a member of their competitions committee when it was formed. For the last 2 years he has chaired this committee ensuring the efficient running of the club competition.
He has served on the WHA board as the SMB representative.Greg is an extremely capable, efficient administrator who is willing to make hard decisions when needed. Although he is a busy man with a young family he has found the time to serve SMB & WHA for the good of all players.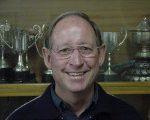 Bruce Milne
Bruce has a lifetime of involvement in Hockey.
For 17 years at Hamilton West Primary school he encouraged many youngsters into the sport with the school having more hockey teams than schools twice its size.
Bruce also was responsible for combining teams from intermediate schools unable to field teams thus giving many more children the opportunity to play hockey.Waikato hockey and numerous players are indebted to him for his coaching and the tremendous grounding in essential skills he has provided to some of our most distinguished players. His knowledge, enthusiasm and teaching skills are evident through all his coaching from beginner to representative players.It is our good fortune that even today he is ever-ready to answer the call for assistance from schools or coaches. This year that experience and passion will be shared with our Year 5-6 representative boys.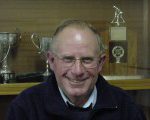 Dick Morgan
Over many years Dick Morgan has been an enthusiastic volunteer for Waikato Hockey, continuing a volunteer association going back to his years in Manawatu.
After launching and supporting three sons in hockey Dick has managed Hatch Cup teams, coached Collier teams, been media correspondent for both radio and Waikato Times and fulfilled a range of voluntary support functions for mini hockey through JMB and Club hockey.
Dick's cheerful volunteerism has been utilized in a variety of roles. His hosting and conviviality is legendary with local and visiting supporters with some contacts still being maintained with former visiting officials.
Latterly he served as groundsperson in continuing his long association with Waikato Hockey, in retirement.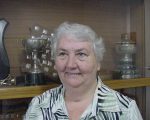 Lyn Morgan
With her male family members so involved in hockey Lynn was inevitably drawn into the Waikato hockey web.
In the early years she served in a diverse range of support and lead roles. These included rep team management, Board administration, tournament administration, general factotum whilst proving a significant influence on the local hockey scene as WHA evolved into a more professional organization.
Her knowledge of inter-provincial contacts, local personnel and NZHF was integral to our development. She also anticipated some of the administrative, playing and safety issues which affect our hockey today.
Lynn's influence and contribution were immense. We are indebted to her for the time, knowledge, skills and energy she expended on Waikato Hockey.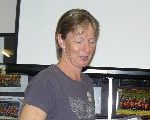 Annette Nichol
Annette's contribution to Waikato Hockey began in 1998 when she coached the Glenview Cheaters mini hockey team at Glenview Primary school.
She continued coaching at Glenview until Bevan moved to intermediate school. Annette has been a very valuable contributor to Waikato hockey through her representation on the JMB and umpire boards. She has held the role of Rep Gear convener for JMB and secretary / treasurer for umpires committee. She is currently the rep administrator for JMB. She has held this position for 3 years and is retiring at the end of this season.
Her latest role is very time consuming and a huge imposition on a volunteer yet Annette has committed the time and diligently assisted rep team coaches and managers where required. We know we will still be seeing Annette as she watches her son progress through the umpiring ranks and we wish her well and thank her for her huge contribution to Waikato Hockey.
She is mother of FIH Umpire, Bevan Nichol.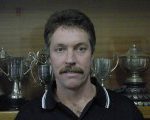 Peter Nichol
Peter has been involved with the Fraser Tech Club since 1989 and has played at Premier level for most of those years.
Peter has represented Waikato and in later years has been a member of the NZ Masters 40's team.
He is a committed club member and has been of assistance to the coaches during this time.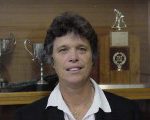 Vicki Petherick
After a hockey-playing career Vicki Petherick continued to serve hockey, firstly by producing 3/11 of a team and ten by coaching and administering school, and junior hockey.
From mini hockey Vicki moved to primary and secondary school involvement. At all times her experience, professional training, hockey knowledge, dedication and consistency have been invaluable.
After successfully developing and coaching Collier aged players Vicki has been equally supportive of secondary school hockey for both boys and girls.As a voluntary administrator Vicki has been tireless and invaluable in establishing rep teams procedures and programmes. Functions which have helped Waikato teams on onfield performances and protected the interests of junior players. All this has been while initiating a new career and supporting her children's extensive and successful hockey involvement.
Her formula worked. She is mother of BLACK STICK Olympian, Richard Petherick.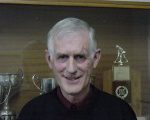 Seddon Polglase
There really isn't enough paper to document Seddon's contribution and dedication to Waikato Hockey. As our Tournament controller extraordinaire his talents have been identified, utilized and saved for posterity by Hockey New Zealand.
Seddon has coached many school teams and coached and managed Waikato age group teams over the years but his biggest contribution is in administration. He has been a member of the Junior Management Board in various capacities since 1976 including two terms as Chairperson.
He is the current Chairperson of the NZ Hockey Youth Council on which he has served for 5 years.During the development of the first turf he was a member of the Waikato Hockey Charitable Trust.
Currently he serves our Association as the deputy Chair and chairs the Waikato Umpires Association. Seddon's passion and dedication to Waikato is infectious and he is very deserving of this accolade.
Seddon's family hails from farming in the Waikato: Seddon's son played in the Hillcrest 1stXI.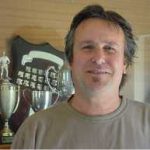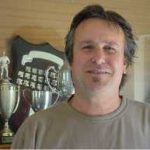 Gary Rae
Gary is synonymous with Old Boys Hockey Club where his enthusiasm, knowledge and skills have been integral to their performance since men's hockey was played at Glenview Park.
Besides his sustained commitment to Old Boys Club Gary has been invaluable to WHA for his umpiring and coaching contributions.His cheery enthusiasm and hockey knowledge have meant that players have really enjoyed having Gary in charge, whether he was umpiring or coaching.Now we eagerly await his return to one or both roles and his sideline presence with an endless supply of stories and the ongoing support of Lil.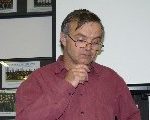 Bruce Richards
Bruce is a stalwart of St Peters school hockey, coaching St Peter's school teams for 16 years from 1990 to 2008 (1st XI /U15)
– Player/coach Suburbs Mens Prem team, early 1990s – couple of years- Coached Cambridge Primary mini hockey teams from mid 90s to 2000
He assisted Waikato Hockey as coach of the Hatch B team in 1998 and Hatch A assistant coach (to JT) 2001-2002
Bruce is a worthy recipient of a Waikato Hockey service award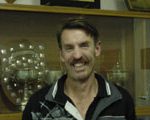 Darren Richardson
Darren has contributed significantly to clubs within Waikato Hockey in a coaching capacity.
He has coached Suburbs Women, Old Girls, Old Boys, Southern United, Fraser Tech and Te Awamutu during the last decade. In an environment where coaches are hard to find, Darren has stepped up to the mark to ensure teams receive the coaching they deserve.He is currently coaching Fraser Tech Premier Men and Te Awamutu Men.
Additionally he has coached the Waikato Women for the last 4 years taking the team to the semifinals in 2004.
Darren has been a stalwart for Old Boys for the last 15 years and has assisted Phillip Limmer keep the club afloat. We have witnessed Darren's personal generosity and there are many players who are grateful to Darren for the time he has committed over the years.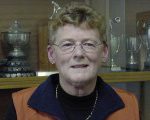 Helen Stenhouse
For over a decade Helen Stenhouse has been synonymous with hockey at Melville Primary School.
As a result of her interest and energy scores of children have been able to experience the satisfaction of playing hockey in organized supportive teams.
Helen's contribution was not just a the school. She is among a small group of teachers who have found the time and will to contribute to mini hockey administration over such a sustained period.
Amanda Singh
Amanda started playing hockey in Waikato in 1988 whilst still at primary school. She played all through her years at intermediate, high school and university. Her representative achievements were representing Waikato at Collier (1992) U15's (1993/94) U18's ('95,'96 and '97).
In 1994 Amanda started umpiring and had some success in1995 when she umpired the semi final at the Collier Tournament and 3rd/4th playoff at U15 National Tournament.
She won the Waikato Secondary Umpire of the year in 1995 and 1996 and was a finalist in 1997. She was a top ranked umpire at national tournaments from 1997 to 2008 when at National Masters Tournament she umpired a final.
Her voluntary involvement in Waikato hockey started in 1992 where she was a regular helper in the canteen and the office under her mother and Lyn Morgan's tutelage. This commitment continued up until 2007 in various roles within Club, the Senior Management Board, and Umpires committee, where she has filled most roles over the years. Amanda is a most worthy recipient of a 10 year service to Waikato Hockey award.

Jon Tanner
While Jon Tanner had to move from Hamilton to further his academic and hockey careers it was to Waikato Hockey's advantage he returned.
For twenty years he has been involved. Initially it was as one of our key players but increasingly it has been in a range of roles to promote the playing standards and standing of Waikato hockey. Contributions have included creating Team Waikato to lift the profile and performance of the mens rep team, (including winning a National men's title), developing WHA planning strategies, developing various support structures while all the time maintaining a passionate interest in playing and coaching.
His quest for excellence and endeavours to help Waikato achieve it have been invaluable to our hockey growth. In recent years he has combined off field contributions with extensive coaching at primary and secondary school levels and age group representative teams.
In 2006 he coached the U13 Waikato Girls team to win the Collier Trophy from Canterbury for the first time in 40 years; an achievement not equalled by Auckland or Wellington at the time.
He is the proud father of Waikato Hockey Representative's, Ben and Kim Tanner. "Ka takaro tahi te whanau, ka noho tahi"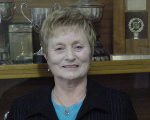 Maureen Taylor
Maureen has a very long history with Fraser Tech, after 30 years service she was awarded Club life membership.
She has had a long involvement with the Club committee and the Fraser Tech Evergreens social team.
Maureen has played in Waikato Masters Teams and last year was responsible for the collection and collation of the team cards for the Waikato Club Competition.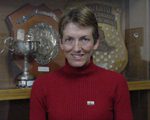 Maggy Vickers
Maggie began her Hockey Career over 30 years ago at intermediate level, continued at college level and then entered the Waikato club scene, becoming an inaugural member of the newly combined Te Awamutu clubs teams, Te Awamutu Sports, when they first began playing in the Waikato competition.
During that time she has always been actively involved in supporting our club activities and fund raising endeavors. She has managed one of our reserve grade team for many years, has coached both third and reserve grade teams and has been ladies club captain for the past 4 years.In 2002, along with others from our club she began mini hockey at Ngahinapouri Primary school.
She has continued coaching there over the past 5 years. Her abilities are evident with 14 players previously or currently coached by her have made Waikato representative squads in 2007.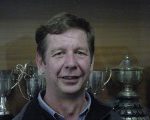 Brian Ward
Brian has coached Hillcrest Boys 1st X1 for the last 2 years
Prior to that time he has been involved in coaching and managing the Hillcrest Berkley junior teams in intermediate and mini hockey for many years. He organised and fund raised the money for the Hillcrest Normal School turf. Whenever anything needs doing Brian is the first person called upon.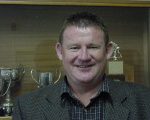 Mike Ward
For more years than he might wish to count Mike has been a part of Waikato hockey.
Through the years he has maintained a playing involvement but in the past decade Mike has been unique amongst our volunteers. He has combined club play, in which he wielded a fearsome 28 ounce clunker, with regular weekly and umpiring contributions.
He has rounded out his commitment by providing legal expertise when knotty issues arose.
He is a board member of the Hockey Turf Charitable Trust.
His diverse contributions always cheerfully proffered have been invaluable.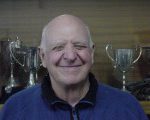 Colin Watson
Colin was made a Life Member of Waikato Hockey in 1994.
For nearly 50 years Colin has been actively supporting and promoting the interests of young hockey players in Hamilton.
His most sustained commitment has been 4 decades of match umpiring and the training and development of young umpires. Under his guidance a succession of young male and female umpires have developed the skills and confidence to officiate at school, club and tournament level.As an umpiring trainer and mentor Colin has shared what must now total hundreds of hours guiding, mentoring and supporting young umpires in the skills of match officiating.
As testimony to his long service some of his early trainees are now parents, coaches and senior umpires themselves. Yet still Colin's enthusiasm for the cause continues unabated.At a higher level Colin is invariably recruited to officiate on the official "Technical Bench" for tournaments and international matches.
Colin's voluntary contribution to the recruitment and training of umpires remains as vital today as it was when he started on his labour of love with hockey umpiring over 40 years ago.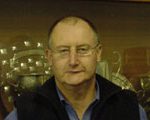 Bruce Winders
Bruce started playing hockey in Hamilton in 1977 season for Fraser Tech B and was secretary/ treasurer of Fraser Tech for a number of years. He was also on the committee and Treasurer of the Hamilton Hockey Assn for a few years.
Bruce was a founding member of Pastits Hockey club and has been Secretary/Treasurer since its being in 1995.
He was on the SMB as a club Delegate as well as holding office as Treasurer and Deputy Chairman at different stages.
Additionally he was Treasurer of the Waikato Hockey Association for 3 years.
Bruce is a stalwart of his club and the association as a whole.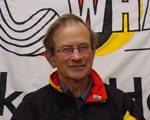 Arthur Whitehead
Arthur has served Waikato Hockey in many capacities over the last 10 years.
As a School Coach: He has coached teams at Melville Intermediate, Melville College, and Fraser High School.As a Rep Coach: He has coached Under 15 Boys and Girls Development teams.As an Administrator: He has been a committee member and Chairman of the Junior Management Board over a number of years. He is currently Treasurer of the Umpires Committee. As an Umpire Coach: Many of our umpires have a benefited considerably from Arthur's direction not only with their umpiring but also as officials on Technical Benches more recently the NHL double header.
As an Umpire: Arthur regularly umpires Secondary and Club games.As and Umpires Manager and Technical Director: He has filled both capacities and Secondary School, Hockey NZ Under 15 Development Tournaments and NZ Masters. Arthur is one of those indispensable members of our association always willing to help in any way he can and like many one of our unsung heroes. A very worthy recipient of our 10 year service award.
"Ka takaro tahi te whanau, ka noho tahi"
His children have been involved in the game of hockey, also assisting with umpiring for the Waikato Association.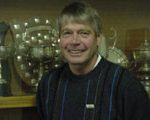 John Wood
John started with Grammar Cubs, at Hobson Park in 1955, the same day as Peter Cawkwell, encouraged by both parents who were representative hockey players. He was to play hockey from 1955-1996.
In 1967 John was in the Auckland Grammar School 1stXI, from where he moved to play at Massey University and Dannevirke, before coming to farm in the Southern Waikato and play representative hockey for Waipa, Piako and later Waikato Masters.
John's life-long service to hockey as Coach, Manager, and Administrator of the sport, includes 15 years as President of the Piako / Waipa Hockey Association(1976-1992); coaching primary school hockey, secondary hockey; Te Awamutu College 1stXI for 5 years; Hatch Cup and Collier Waikato representative hockey. He has umpired at all levels for over 30 years.
John completed his coaching / hockey career in 2003 with the Collier Girls Team, concluding 48 years of hockey.
John truly represents our motto:
"Ka takaro tahi te whanau, ka noho tahi " The Family that Plays Together, Stays Together
His children have been involved in the game of hockey, and gone on to be coaches and / or first division umpires, in the Waikato and other Associations.
It is with great pleasure that we acknowledge John's contribution to the sport of hockey and his loyalty to this Association for nearly 50 years.